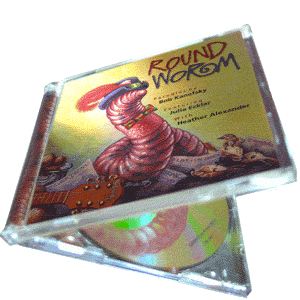 About Roundworm

"A treat" — about.com Star Trek guide

Roundworm is a professional-quality studio CD of some of Bob Kanefsky's best parodies — performed by a variety of vocalists and musicians, in many cases by the original songwriters. You can read the lyrics of any song by clicking on its title. This will also show the lead vocalist and original authors. You can also listen to a several of the recordings online.

Do you listen to the Dr. Demento show? Do you think any of my songs from Roundworm are sufficiently demented ~ (even for listeners who don't know the originals)? You can submit a request online, on the Dr. Demento request page.
---